It's that time of the year when we at Optimize Worldwide celebrate not just another milestone, but a journey that has spanned over a decade. As we mark our 12th anniversary, we reflect on our roots, growth, and the unwavering commitment to providing top-notch customer service that defines who we are.
Matt Morgan's Vision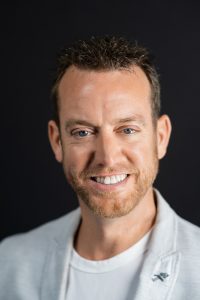 In the heart of Northern California, where innovation and technology thrive, Optimize Worldwide was born. This remarkable journey began with a vision – the vision of our founder and CEO, Matt Morgan. His passion for assisting companies in establishing a strong online presence started way back in 1997 when he embarked on the journey of entrepreneurship by founding a web design firm.
However, it was in 2011 that the spark for Optimize Worldwide ignited. Matt recognized a pressing need in the digital landscape – the need to create websites that were not only visually appealing but also met the stringent standards set by search engines. This realization laid the foundation for a company that would combine creativity and technology to transform the online presence of businesses.
A Year of Remarkable Growth
As we celebrate our 12th anniversary, we take pride in the tremendous growth we've experienced over the past year. This growth isn't merely about numbers; it's about the expansion of our team, our capabilities, and our commitment to offering the best in the industry.
We've welcomed new team members who share our passion for digital advertising and web design. They've brought fresh perspectives, creativity, and expertise that have allowed us to push the boundaries of what we can achieve for our clients.
Our team's diversity in skills and backgrounds has not only enhanced our creative capacity but also enabled us to adapt to the ever-evolving digital landscape. From talented web designers to savvy digital marketing experts, our growing family is committed to providing holistic solutions for our clients.
Our Specialization: Digital Advertising and Web Design
At Optimize Worldwide, we're not just a web design agency; we're a hub of creativity and innovation. Our specialization lies in two key areas: digital advertising and web design. These two pillars form the core of our service offerings, and they're the backbone of our client success stories.
Web Design: Our web design services are crafted with precision and creativity. We understand that your website is often the first point of contact with your audience. It's a digital storefront that represents your brand. Therefore, our team meticulously designs websites that not only look stunning but also ensure a seamless user experience. We make sure your website is a reflection of your brand's personality and values.
Digital Advertising: In the dynamic world of digital advertising, standing out is crucial. Our digital advertising services are designed to drive meaningful results. We employ the latest strategies, techniques, and technologies to help your business reach its target audience effectively. From pay-per-click campaigns to social media advertising, we've got your advertising needs covered.
Exceptional Customer Service: Our Commitment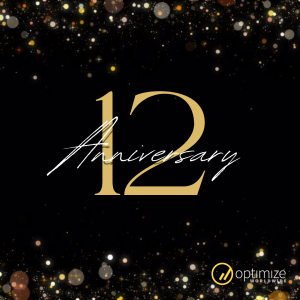 At the core of our existence is a commitment to delivering top-tier customer service. We understand that every business is unique, and your digital needs may vary. That's why we work closely with our clients to understand their goals, challenges, and aspirations. Our approach is collaborative, ensuring that our clients are an integral part of the process.
Over the past 12 years, we've forged lasting relationships with our clients. We've celebrated their successes and helped them overcome hurdles. Our dedication to customer service isn't just a tagline; it's a promise we keep.
As we celebrate this 12th anniversary, we're not just looking back; we're looking forward to the exciting challenges and opportunities that the future holds. We're excited to continue to grow, innovate, and serve our clients with the same passion and dedication that have defined our journey so far.
Thank you for being a part of our story. Here's to the past 12 years and the many more ahead!