With most businesses turning to online marketing to promote their companies, they're also realizing the importance of showing up on the first page of search results. This has created an entire industry of SEO companies who help businesses accomplish that. But the return on investment generally takes much longer than business owners expect—SEO is not a get-rich-quick scheme.
What is SEO?
SEO (search engine optimization) is the process of making your website search engine friendly, boosting its rankings on Google and other search engines, and increasing the number of visitors to your site. And it is a process. It's not a "once-and-you're-done" event. Maile Ohye, who was part of the Google search team for 12 years, said, "In most cases, SEOs need four months to a year to help your business first implement improvements and then see potential benefit." In other words, SEO is not a McDonald's sandwich—it's more like a slow-cooked meal.
SEO involves both improvements to your website (on-page SEO) and efforts to build your site's reputation with other sites (off-page SEO). Some work done by SEO companies will be visible, such as social media posts, but most of the work done won't be easily seen or quantifiable—things such as:
fixing broken links on your site,

looking for opportunities to request links from other sites,

updating your page titles and meta descriptions for your main service pages, and

making sure your business is listed correctly on online business directories.
How Can Too-High Expectations Hurt Your ROI?
SEO is a complex strategy that must be approached with a long-term vision. In the words of one online marketing expert, "Don't stop too soon….Paying for just a few months of SEO is, in many cases, no better than throwing your money away." If you sign up with an SEO company for only two or three months, your website's online ranking may fall back to where it was before—out of sight. There's ongoing work that must be done to keep your website on the first page of Google—or at least close to it.
The longer you stick with a good SEO company, the better your results will be. The first several months are dedicated to the gritty groundwork of optimizing your site and building your site's reputation. Only after about 12 months can the SEO begin to implement long-term strategies that will reap huge benefits.
One long-term strategy that can score big is a guest blog on a highly visible industry site. Let's say your SEO lands you a guest blog on Business Insider that includes a link back to your site. That link will be worth 10,000 links from small, little-known websites. But this link may take several months to obtain. So if you cut your time short with your SEO company, they will not have the time to pursue this type of opportunity on your behalf.
How Does Your Business Need to be Involved?
Maile says the biggest issue that holds businesses back from seeing the results they want is their lack of following through on improvements that their SEO strategists recommend. For SEO marketing to work properly, it needs to be implemented by the business. Your SEO is there to help you with your marketing efforts—not to handle it all on their own. After all, you understand your industry the best and know what type of customers you generally appeal to.
Communicate and collaborate with your SEO to the best of your ability. This could be as simple as supplying them with proper access to your business's social media profiles or providing timely and quality photos of your latest completed project or even just responding to a customer's review.
In SEO, it's the little things that add up. Give your SEO a chance to prove themselves.
Watch this excellent video by Maile Ohye of Google where she talks about what a good SEO will do for your business as well as what your business will need to do to achieve the kind of results you want:

About the Author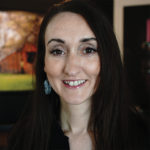 Marlene Slabaugh is a resident business copywriter for Optimize Worldwide. She writes for Optimize and for a number of Optimize's clients. As a result, she knows that, in the SEO world, good things come to those who wait.