Social media has become an integral part of our lives. By now, the average person spends around 116 minutes—that's almost 2 hours per day—on social media. That's more than the amount of time a person spends on eating and drinking, grooming, or socializing! But there's more than surfing happening on social media—the social signals are also influencing SEO.
Social media shares can increase your ranking.
The relationship status between social media and search engine optimization (SEO) can best be described as "It's Complicated".
The search engines evaluate social content (i.e. social signals) when determining the order of search results. Content is evaluated by:
the number of times it's been shared.
the quality of the content.
its relevancy to those searching for information.
So if your business posts a blog that hits a high number of likes and shares, it's also going to be driving more traffic to your website. And Google will notice. Google will also notice if you gain backlinks to your website when someone references your blog in their blog. Backlinks from trustworthy websites are one of the highest ranking factors.
The content inside social media channels isn't directly searchable by Google. Each platform functions as its own mini search engine, where you can find content, people, and company pages inside the platform. There are two exceptions: Twitter and Google+.
Twitter
After an on-and-off relationship, Google and Twitter realized they couldn't make it without each other. So, in 2015, they made a deal that tweets would be indexable by the Google bots. But this only means that tweets are indexed, not websites. This can still impact search rankings, however. A tweet can show up in search results, which then brings more people to that Twitter profile, and generates more follows on social media and more visits to the website listed on the profile.
Not all tweets are indexed though. There are just too many. Generally, the tweets that are the most likely to show up are those that are related to a current event or news item. Tweets are also evaluated by whether they are hosted by an active Twitter account, whether they contain sensitive information, and whether the profile name and bio are completely filled out. Trusted brands are given higher priority.
Google+
There is another social media channel that Google has access to, and that is its very own Google+. Back in 2010, Google tried to form a partnership with Facebook so they could get access to Facebook's social data—people's interests, relationship statuses, age ranges, etc. But Facebook refused. So Google started Google+ a year later. Because Google+ is owned by Google, any posts shared on it get indexed and receive higher recognition in search results.
Build a social following.
Just like relationships, building a social following takes time. And that might look different from one platform to the next. Choose two to three social media channels where your industry is most likely to be appreciated and loved. Currently, Facebook, YouTube, Instagram, Twitter, and Reddit hold the top five slots for monthly active users.
Facebook holds twice the market share of the second runner up so it makes smart business sense to establish your presence there. For SEO purposes, Google+ is the second most important social channel for businesses. Even if there doesn't seem to be much action happening on Google+, your business should be sharing its posts there so they can be indexed.
Beyond that, it's your choice. Pinterest and LinkedIn aren't in the top five, but they're still popular choices for businesses. Pinterest specializes in image sharing, but blog posts do well too. LinkedIn has its very own blog feature, which increases your traction and credibility with your professional connections.
Social media is about connections—people like to buy from people they like. So if Facebook users see an ad from you that they connect with, you may at least gain some followers, if not a purchase. Once you've gained those followers, you can build a deeper relationship and create further interest in your brand and products. Social media is the place to present the human side of your business and make lots of friends.
Establish yourself on social media as an authority in your field.
Think your industry isn't "newsworthy"? You'd be surprised. If you're a plumber, you can become the internet's most trusted authority on septic systems. You might not be popular with fashionistas, but you might become popular with homeowners that want some real info on what type of septic system to look for, how it should be set up, and what they can expect to pay. Every industry has an audience. Your job is to place your information on social media to find that audience. Don't believe it can be done? Here's an example.
Razors are boring, right? Nobody wants to talk about razors or think about something so mundane, right? Well, that didn't faze Michael Dubin of the Dollar Shave Club. He decided to star in his own humorous YouTube ad…about razors. It broke the internet. People loved the ad and placed 12,000 orders for the Dollar Shave Club's razor subscription service in the first two days of the ad. Even Dubin didn't plan for that. His server crashed within the first hour of the ad. And he ran out of razors the first day. Here's the ad for entertainment:
Social media channels don't always have a direct impact on SEO, but they're still essential to your SEO. It's more like they run alongside your website as a supportive relationship—they help to increase awareness of your brand and direct traffic and links to your website.
About the Author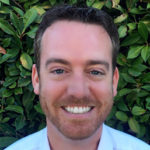 Matt Morgan is the founder and CEO of Optimize Worldwide. Since 2011, he's helped scores of businesses increase their sales through search engine optimization, strategic advertising, and user-friendly websites. He's also been published in industry blogs, such as Search Engine Watch and RankWatch. In his free time, Matt enjoys motocross racing, volunteering in the community, and spending time with his daughter, Haley.