Have you re-evaluated your website and search engine rankings strategies this year?
We all have big plans for 2013 and it's about time we step back and re-evaluate our SEO efforts. The last couple years have been riddled with high impact algorithm updates that have put online marketers to the test. I believe the new standards of quality are encouraging an overall better online experience for web searchers. Nobody likes webspam and I'd like to think that as SEOs, we will contribute to a great user experience instead of saturating the web with crap content to build a link.
My website optimization company, Optimize Worldwide, and I are currently restructuring our SEO efforts with the goal to follow the webmaster guidelines set forth by Google and Bing, publish quality, sharable content, and drive people to awesome web pages that are responsive to any device. This article is actually going to be my own personal guide for 2013 and I figured I'd share it with you. This guide is not all inclusive and is intended to offer a general overview. I encourage all of you to comment below and share your goals, tips, and strategies that might help all of us in the SEO space to build a better online experience.
On-page Website Optimization
Error Free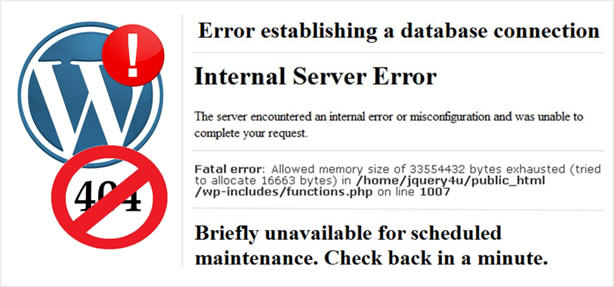 An error free website is a beautiful thing. Google Webmaster Tools is your best friend for this task. GWT will help you review any crawl errors, duplicate page titles, duplicate meta descriptions, warn you of any troubles reaching your website, report any problems with your Sitemap or robots.txt file, etc. GWT tools should be in your arsenal. Google is literally telling you what to fix in order to rank better in the SERPs. I think the most powerful thing you can do with GWT, related to technical optimization, is export your list of 404s from the Crawl Errors screen, review them carefully, and properly redirect them to relevant pages on your website using a 301 via your .htaccess file.
Website Design 101
When building a website, consider the quality of your code and HTML markup. Structure your website in a fashion that makes sense to the average person and can be navigated through with ease. Use basic HTML elements to structure an individual page, for example, properly using H1, H2, p, ul, ol, li, strong, blockquote, etc. Each element will help the crawlers determine the parts of your page that are emphasized or that are a subset of a topic. If you need a refresher on basic HTML, W3Schools has just about everything. Google has published their Google HTML/CSS Style Guide which has some great information and it's nice to know how they prefer your code.
If I could only optimize 3 parts on a web page, I'd put my focus here:
Page titles
Search engine friendly URLs
Quality content
Submit Your Sitemap
This one is often overlooked and under optimized. If you are publishing great content on your website, tell Google and Bing about it! You should submit your XML Sitemap to Google and Bing and monitor your index status via GWT. You will find that your content shows up in the SERPs much faster. I wrote an extensive step-by-step guide that is available here.
Page Speed
Who wants to wait for a page to load? Make sure you do everything you can to optimize your page speed. Some simple tips: Ensure your images are sized correctly and are at 72 dpi. Put all of your JavaScript in one file and do the same with your CSS. Use CSS in place of images when possible. You can also optimize your server for page speed too. Cache your website (there are WordPress plugins available). See if your hosting provider supports mod_pagespeed and activate it. You could even go to the extent of launching WordPress into the Google cloud. Another option would be to serve up a slimmed down version of your website when a mobile device is detected.
Responsive Web Design
There are so many different devices accessing websites these days, it's imperative that your website renders correctly on all. There was a time when you could afford to miss out on the 0.1% of users accessing the web on mobile devices. Today, a website might get equal traffic from desktops, laptops, mobile, and tablets. Focus on a user experience that works well for all devices. There are a ton of WordPress themes available now that offer responsive design.
Search "Experience" Optimization
I see a lot of articles with headlines that read "SEO is dead". It really depends on how you view the definition of SEO. I was watching one of Matt Cutts videos where he answered the question Do you think that "Search Engine Optimization" should be renamed? Matt suggested that SEO should really focus on the experience and his quote "Search Experience Optimization" really stuck with me. Some of the ways you can offer a better experience directly in the SERPs is by implementing structured data and Google authorship.
Structured Data
If you are not already implementing Schema.org rich snippets, you need to start now. The big 3 collectively acknowledge a library of markup that helps the search engines better understand what your page is about and how to parse the information on the page. I wrote an article in December of 2011 explaining a little bit about how it works. Basically, you can improve the display of your search results by wrapping your content with rich snippets. The library is extensive and continuously growing. You can wrap just about any content in rich snippets. I don't see Schema.org implementations affecting page rank at the moment, however, it certainly increases your click through rate (CTR).
Google Authorship
In a nutshell, if you complete the two-way link between your website and your Google+ profile using the rel=author tag, you can have the opportunity to have your profile picture show up next to your website listing in the Google SERPs. This has proven to increase your CTR and puts a little more emphasis on "who" is publishing content, rather that "what". I have not seen this directly affect page rank, however, it does tie into the social influence. Google has personalized results turned on by default. If your target market has you in their circles, or have someone who shares your content in their circles, your content will jump up to the top of the SERPs.
Content Creation & Link Building
Copywriters & Guest Blogs
Hire awesome copywriters, preferably in-house. I've used online services to have our blogs, press releases, and web page content written, but it's just average. I hired an in-house copywriter recently and the stuff we are producing now is actually interesting to read and sharable. It's easy to get content for your website. You can use networks like Blogger LinkUp by Cathy Stucker or Ann Smarty's My Blog Guest. Those networks are nice when you get busy and need to fill your content calendar. They are also a great resource to find blogs and websites that will publish your content. Typically, you will get your content published on sites that range from PR2 to  PR4. If you want a link from a PR5+, keep reading…
Replace Link Building with Relationship Building
I read a lot of Jon Cooper's stuff and he consistently mentions the importance of building relationships versus building links via article directories and submission sites. He has a powerful link building course that I highly recommend you take a look at. It's worth every penny. I'm still scratching the surface of relationship building, so I don't have any advice to offer other than focusing on the concept itself. Actually, I'm hoping to get some feedback in the comments section from SEOs on relationship building that have landed them some quality backlinks.
Co-Occurrence
@Randfish published some really cool insights into the future of link building in one of his Whiteboard Friday videos. The headline was Prediction: Anchor Text is Weakening…And May Be Replaced by Co-Occurrence- Whiteboard Friday. The concept is sound and I am anxious to do some of my own testing. If I had to sum up Rands video in a formula, it would look something like this:
LinkBuilding2013 = Key Phrase + Brand Name
Reporting
Analytics
After all of the hard work is in place and things are looking good, the next step is to be able to show your client how effective your SEO efforts are. I follow Jill Whalen on Google+ and she asked the question Do you run ranking reports? and wrote a great tutorial on how she utilizes Google Analytics to measure SEO success. I thinks it's important to review GWT, Google Analytics, and Bings reports, but more importantly understand how to analyze the data to benefit your SEO efforts.
Testing
It's really hard to find time to test, but it will pay off in the end. You can set up A/B content experiments using Google Analytics to see what your website visitors are responding too. Test different SEO strategies and measure the results. Test for the fun of it and learn something new. I recently had an experiment published on SEOmoz titled Google SERP Test: Multiple Page Title & Meta Description Tags and it was fun. I learned a few things and got some great feedback from the SEO community.
Final Thoughts
I'm anxious to see what's in store for 2013. The topics I touched on earlier are just a few of the things I will be focusing on. I don't claim to know everything; in fact, I wanted to publish this guide in hopes that the SEO community would help me build on it via the comment section below.
What are your plans for 2013? Are there any predictions you'd like to make? And do you have anything to add to this Guide?
---
About the Author
Matt Morgan is the founder and CEO of Optimize Worldwide, an SEO company based out of Northern California. Matt has built a team of experts who help companies nationwide and globally gain more online visibility in the major search engines through post panda/penguin website optimization, content marketing, and creative link building strategies. Offline Matt enjoys enduro motocross riding, networking with like minds, and hanging out with his wife Holly.