Optimize Participates in Local Educational Programs
Redding, California (May 2017) — Optimize Worldwide shows an ongoing commitment to the technical education of the local community by participating in several local educational programs. These programs equip every age group—from kindergartners and middle schoolers to high schoolers and adults—with awareness and skills in technical careers.
KinderCollege Day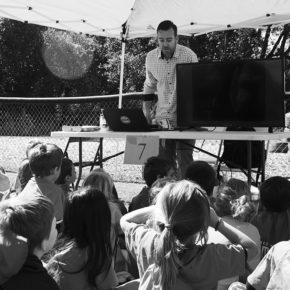 Every year, the College Options department at UC Davis hosts a KinderCollege Day in Redding to encourage kindergartners in the North State to think about what they want to be when they grow up and how they can get there. Optimize Worldwide did a presentation on tech careers. Kelly Carey, who assisted Matt Morgan, says, "At the 2017 KinderCollege event, Optimize had the unique opportunity to influence nearly 1,400 kindergarten students. We got them excited about careers in the digital, design, and marketing fields while encouraging them to attend college to reach their career goals."
Built It Sponsorship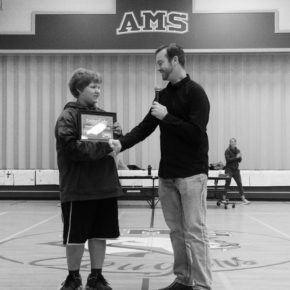 Build It is a local Redding company that offers technology-oriented classes, field trips, and birthday parties for ages 6 to 15. Their goal is to equip the next generation with skills in computer programming, robotics, music design, and more. This is the third year that Optimize Worldwide has sponsored a young person for a Build It tech camp.
STEM Career Day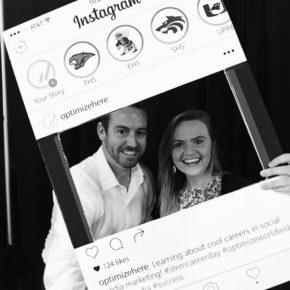 Every year, the Shasta County Office of Education hosts a STEM Career Day for North State ninth graders. At this event, local business professionals in STEM fields (science, technology, engineering, and math) offer presentations to encourage students to pursue careers in STEM. At the last event, there were 28 high schools and 1,200 students represented. For Optimize Worldwide, this was the fourth year that we presented about careers in marketing and social media.
Shasta College Class
Matt Morgan, the CEO of Optimize Worldwide, began teaching a web design class at Shasta College in the fall of 2016. He continued the course in the Spring 2017 semester and plans to continue in the fall. Matt is excited about the opportunity to equip local adults with in-demand skills for online success.
Local Workshops
Matt Morgan has also presented free tech workshops at the Redding Rotary, the Redding Chamber of Commerce, and the Shasta County Economic Development Corporation. At these workshops, he has educated local community leaders on developments in the tech world and on ways to implement them. At one such event, he introduced the "Let's Put Our Cities on the Map" campaign with Google, which is focused on getting local businesses listed on Google Maps.
Whiteboard Wednesdays
Recently, Matt started recording his Whiteboard Wednesday training sessions for the Optimize Worldwide team and distributing the video clips to a nationwide audience. The first one garnered 1,200 views on Facebook! Whiteboard Wednesday videos will focus on marketing, SEO, and web design tips and tricks.
Matt Morgan says, "I'm proud to invest in the local community by teaching students of every age about technology. Tech careers are the careers of the future. It's important that we prepare the next generation for success in these careers."
About Optimize Worldwide
Optimize Worldwide is located in Redding, California, a growing North State hub for tech businesses. Matt Morgan, the CEO and founder, has been involved in tech since 1997 when he started a web design firm. He then founded Optimize Worldwide in 2011. Optimize offers marketing, web design, and SEO services to businesses in Redding and throughout the United States.