BestWebFirms.com awards Optimize Worldwide with Top 10 status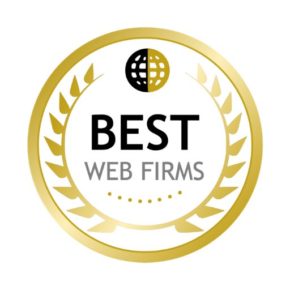 Redding, California, February 2017 — BestWebFirms.com announced that they have selected Optimize Worldwide for inclusion in their Top 10 Best Custom Web Design Companies for February 2017.
BestWebFirms.com provides monthly rankings as a guide to find the best of the best internet marketing firms in the industry. They look for web companies that provide excellent design, user experience, and better conversion rates.
"Thousands of entrepreneurs find great companies to build and promote their business through BestWebFirms.com, and we take pride in adding Optimize Worldwide to our list," says the BestWebFirms.com Editorial Team
BestWebFirms.com included Optimize Worldwide in their directory, due to consistent performance and superior services in the web design, development, and online marketing industry. BestWebFirms.com bases the Top 10 award on a number of rating factors, including:
sales team responsiveness.
support team responsiveness.
attention to detail.
client list quality.
pricing and services.
design quality.
code quality.
originality.
"Websites need to accomplish three things quickly—they need to say who you are, what you do, and how you can be contacted. At Optimize Worldwide, we make sure that every website does that," says Matt Morgan, CEO and founder of Optimize Worldwide. "All of our designs are clean, responsive, and easy to navigate."
For more information about Optimize Worldwide, go to OptimizeWorldwide.com.
About BestWebFirms.com
BestWebFirms.com is an online directory of web design and development companies, located in San Diego, California, and staffed with a worldwide team that is experienced in online branding, net design and improvement, and programming languages, such as PHP, CSS, jQuery, Ruby on Rails, HTML, .NET, ASP, and Nodejs.