Do you want to get more sales? If you're a business owner, the answer is pretty obvious. So how is your marketing strategy doing? Are you aware that up to 92 percent of consumers now use Google or Bing search to find products and services? As a business owner, one of your first marketing strategies should be to become the first business to show up when people search for your product or service. Local business listing management is the foundation for this.
Google My Business
Since Google is the most popular search engine being used by consumers everywhere, it's imperative that your business is listed on Google My Business and that it's listed correctly. Google My Business is a free service so there is no reason not to get set up there.
Google My Business has a few requirements for listing your business:
You can only have one listing per business location.
Your "business must make in-person contact with customers".
You must own or be an authorized representative of the business.
You must have an actual street address for the location you're listing, not just a PO Box or mailbox at a remote location.
Outside Mentions
When your business gets mentioned by other websites, Google sits up and takes notice. Local business listings on directories such as Yelp and Yellow Pages count as outside mentions. Often, they include a link back to your website, in addition to your name, address, phone number, hours, and description (the who, what, when, where, and why of your business).
Google also places value on links from sites that are trustworthy. (Links from spammy or lower-trust sites can negatively affect your company's ranking on search results.) Business directories, like Yelp and MapQuest, are trusted sites and boost your ranking.
Consistent Listings
Chances are, if you've been in business for a while, someone set up your company on one or more business directory sites, such as Google Maps or Yelp, and then forgot about it. And then you moved to a different location or changed your phone number, but forgot to tell Google and Yelp, if you even remember the passwords. This can hurt your search rankings.
Not only is the web getting conflicted information about you, but it may also be missing some information. What exactly are your new hours? Customers will be wondering. A local business listing management service dots all these i's and crosses these t's in a seamless fashion. When your listings are consistent all across the web (i.e. Google Maps says the same thing as the Yellow Pages), your website is set to rank higher…and gather more customers. Plus, when customers see your business on Google Maps, they'll be showing up at or calling the right place.
Location Optimization
Do you have multiple locations? Each location needs to be set up on each business directory. Ideally, you'll need a landing page for each location on your website, which is then listed as the website link for the corresponding location. For instance, if you're an attorney with offices in Redding and in Chico, you will want a landing page for "attorney in Redding, California" and another one for "attorney in Chico, California". The directory listings for Redding should link bank to your Redding landing page and the listings for Chico to your Chico page.
To rank for your products or services in multiple locations, you also need to set up your landing pages to support the terms and locations that you're trying to rank for. For best results, the page title, heading, image titles, URL, and content on the landing page all need to mention your product or service and location. If you have multiple landing pages for the same product or service (but with different locations), the content always needs to be unique. That's because duplicate content will land you on Google's bad side!
Online Reviews
Positive reviews boost your sales as well. People love doing business with companies that have multiple good reviews by other customers. Reviews build trust. So go ahead and invite your happy customers to write reviews. Give them several options from the most prominent business directories. For instance, Google, Yelp, Facebook, Amazon, and BBB (Better Business Bureau) are some popular ones. That way, if they don't want to set up an account on Yelp, but have a Facebook account, they can put their five stars somewhere. Also, if you have multiple locations, garner reviews for each location.
And there you have it: five proven methods for increasing your sales through local business listing management. If you're feeling overwhelmed with the fact that your marketing to-do list just snowballed, give us a call. We've got some affordable ways to lay the foundation for you.
About the Author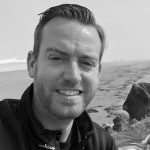 Marlene Slabaugh is the resident business copywriter for Optimize Worldwide. She writes for Optimize and for a number of Optimize's clients. As a result, she knows a little bit about everything, and her encyclopedic knowledge is growing by the day. Marlene googles (almost) everything.