Blogging Bistro is known to many as the go-to site for all things social media related. Informative and engaging blog posts keep readers updated on the latest technologies involving their favorite social platforms and also reveal how to maximize profiles to their full potential.
After looking back on 2013, Blogging Bistro put together a recap of their most visited articles of the year, including a short list of the top three posts supplied by guest columnists. Matt Morgan, CEO and founder of Optimize Worldwide, just happened to be one of those contributing columnists with his popular article on claiming Google authorship.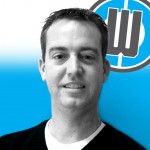 In case you missed it the first time, Matt goes over the significance and benefits of linking web page content that you've authored to your Google profile and explains in detail how to implement this developing search engine optimization strategy. Building up your AuthorRank can only improve the way your content shows up in search results.
Be sure to check in with Blogging Bistro for this and more helpful articles from web design and SEO expert Matt Morgan.