The holiday season is upon us and stores everywhere are ramping up their holiday shopping specials. For many business owners, the last quarter of the year brings in their biggest returns of the entire year. In the middle of all the flurry, there's one thing that every small business should be doing to increase their sales—they should be updating their photos on their Google My Business listing.
What is Google My Business?
Google My Business is a Google brainchild designed to get every business on the map. Businesses upload their important details—such as name, address, phone number, and hours—on Google My Business or via their local business listing management service. Google then creates a listing for each business and Google Maps uses that information to route customers to them. So if Sally's One-of-a-Kind Finds did their homework, you'll be able to find them, even if they're on an off-road somewhere in West Virginia.
But it's not enough to only list your name, address, phone number, and hours—you need photos too. Photos make your business pop, especially if you want to stand out as the business that makes everything merry and bright. Photos also help your ranking status on the Google search engine. With photos, your business will be even more likely to be the first to pop up when holiday shoppers search for your product or service.
What kind of photos do you need?
Photos are worth a thousand words. Here are some key photo ops you should schedule:
Your Storefront: Show your customers what your snow-edged storefront looks like. Then, they don't have to drive there to see how cute your dog grooming studio looks or how sleek your techie office looks inside. Upload some quality photos of the exterior, interior, and signage for your business. It will help those holiday shoppers find you or help them gain trust in your level of professionalism and expertise.
Your Team: Customers love seeing who they're doing business with, especially if some or all of your sales are over the phone or online. Include a professional photo of the owner and at least one group snapshot of the team. You could also include a few photos of employees in action. These types of photos will increase your relatability and skill in the eyes of customers.
Your Products: Display your hottest-selling Christmas goodies. So if your appliance store is offering a huge holiday special on refrigerators, go ahead and take a photo of that gleaming row of refrigerators. It could be the thing that brings customers to your shop instead of the one down the street.
Your Services: If you're a service business, you'll want some photos of you in action. A lawyer could post a photo of him meeting with a client. An electrician could show photos of workers installing a massive electrical box. Just get a few quality snapshots of your daily activities or latest project. Show them that you know what you're doing!
Google My Business is one of the best ways to prepare your business for the holiday shopping season. It makes perfect sense to take full advantage of it. If you're not sure how to go about it, you can contract with a local business listing management service to do it for you. All you need to do is take the photos.
About the Author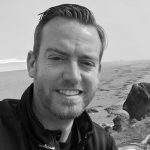 Marlene Slabaugh is the resident business copywriter for Optimize Worldwide. She writes for Optimize and for a number of Optimize's clients. As a result, she knows a little bit about everything, and her encyclopedic knowledge is growing by the day. She manages to do it all in a mostly uncaffeinated state (except for an occasional cup of tea).