It's one thing to develop your product line; it's another to get the word out about it. But if you want to make sales, you have no choice. Fortunately, the internet has made marketing easier than ever for business owners. It's also opened up many more avenues in which your products can be marketed. Here are four essential tools that can help your business get the word out.
Business Listing Management
Imagine searching online for the local city utility's phone number and having Google tell you it's permanently closed. Something similar to that happened to me. Of course, it wasn't closed, but when the office moved to a new location, Google didn't get the memo and listed it as closed. This is where a local business listing management strategy is necessary.
In a business listing, your business's important information such as name, address, and phone number (NAP); hours, a map to your location, and photos (particularly of your storefront) are delivered to online directories—which are basically online yellow pages. Your business data should be consistent all over the web. It can get overwhelming, however. Google My Business isn't the only online directory—there are hundreds. The best strategy is to get your business listed in the top 20.
Social Media
We live in a new century. And in this century, it's absolutely imperative that your business is on social media, regardless of what type of business you happen to be running. If you can only handle one social media account, pick Facebook. Almost a quarter of the world's population is on Facebook. It's the largest social media network, with 1.65 billion users. And you can advertise on Facebook for as little as $1 per day. With Facebook, you can take your reach further than you could with traditional forms of advertising, like radio, mailers, or TV.
Website
Every business needs a website. Period. It's become normal for people to look up businesses online before they stop in. Around 85 percent of customers do just that. When that happens, your website needs to be there for them. You need a piece of online real estate where you talk about who you are, what you have to offer, and why customers should buy from you. Just call it your piece of bragging real estate.
Blog
You also need a blog. Why? Because you need a way to keep customers interested in your business. Sure, an ad can draw customers, but a blog makes your business seem human and establishes you as the expert in your field. Customers might start following your "Home Remodeling Tips" blog and then buy from you because you've built trust.
It's important to make sure it's a quality blog too. Elementary language and poor grammar will put you on the suspect list with customers and perhaps even with Google.
Every business needs a marketing plan that includes these four essentials. When you start incorporating them, you can expect to see your recognition with customers and your success with sales grow. And of course, if any of these tools are too much for you to handle by yourself, you can always give us a call—we'll deliver results at an attractive rate.
About the Author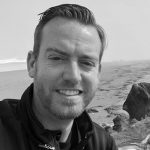 Marlene Slabaugh is the resident business copywriter for Optimize Worldwide. She writes for Optimize and for a number of Optimize's clients. As a result, she knows a little bit about everything, and her encyclopedic knowledge is growing by the day. She manages to do it all in a mostly uncaffeinated state (except for an occasional cup of tea).