SEOs, web designers, and bloggers read a lot of search optimization tips from various experts to stay fresh and up on the current trends. But what does Google have to offer on the subject? I've compiled a collection of website optimization tips, guides, resources, and tutorials straight from Google.
These resources range from the beginner's guide for dummies to over your head programming genius level, well…maybe not that technical. I would like to note that none of these search optimization resources will provide you with secrets that'll automatically rank your site first for queries in Google 🙁
On-page Website Optimization Resources
Search Engine Optimization Starter Guide
Best practices to make it easier for search engines to crawl, index, and understand your content.
http://www.google.com/webmasters/docs/search-engine-optimization-starter-guide.pdf

Webmaster Guidelines
Penalties from Google can be detrimental to your sales if you are removed from the search index. Following these quality guidelines will help Google find, index, and rank your site.
http://support.google.com/webmasters/bin/answer.py?hl=en&answer=35769
Creating & Submitting Sitemaps
Properly building an XML Sitemap and submitting it to Google is one of the fastest ways to get your content indexed and is often overlooked (this is a must read). I suggest reviewing the video, image, and mobile Sitemap extensions section.
http://support.google.com/webmasters/bin/answer.py?hl=en&answer=183668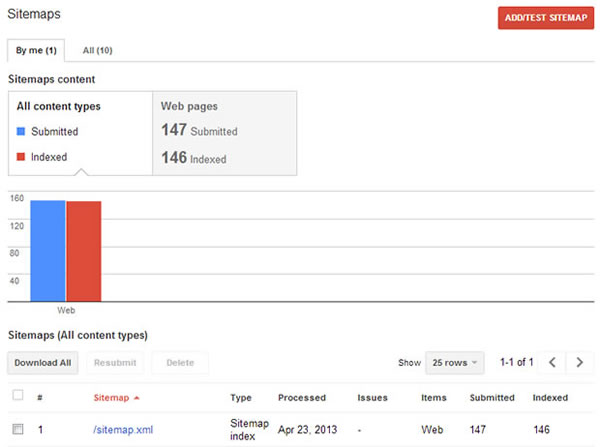 Webmaster Tools – HTML Improvements
Google helps you to improve the user experience and performance by reporting duplicate meta descriptions, missing title tags, and non-indexable content among other things.
http://support.google.com/webmasters/bin/answer.py?hl=en&answer=80407
Webmaster Tools – Crawl Errors
This is one of my favorite reports offered in Google Webmaster Tools. If you are having DNS issues, server connectivity issues, problems reaching the robots.txt file, or a laundry list of 404 errors, you can review them here and begin fixing them.
http://support.google.com/webmasters/bin/answer.py?hl=en&answer=35120

Educational, Training, and Trending Resources
Google Basics
This resource breaks down how Google discovers, crawls, and serves web pages.
http://support.google.com/webmasters/bin/answer.py?hl=en&answer=70897
The Short Cutts – The Actual Answers To Every Matt Cutts Video
Matt Cutts, the head of webspam at Google, has recorded an enormous amount of videos offering suggestions to help website owners create quality websites that perform well in the search. ClickConsult has compiled and organized Matt's videos as well as provided concise versions of his answers.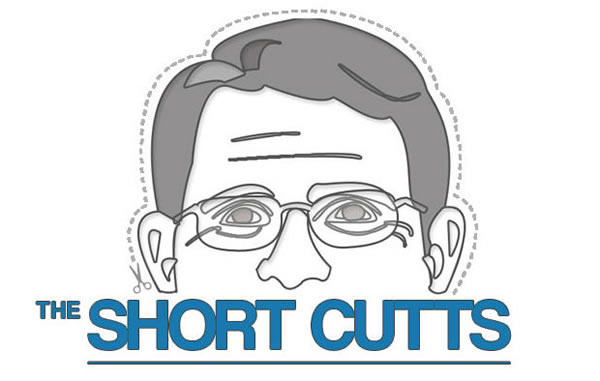 Webmaster Central Blog
If you haven't already, I highly recommend subscribing to Google's Webmaster Central blog.
http://googlewebmastercentral.blogspot.com/
Webmaster Academy
Put your website optimization skills to the test and see how you do at the Webmaster Academy. It can also serve as a nice refresher course.

SERP Optimization Resources
Author information in search results
You can make your search result stand out by authenticating our content with Google Authorship. This will allow for your G+ profile picture to show up next to your search result and offer a link to read more content written by you. This has proven to increase click-through-rates (CTR). AuthorRank is another thing to consider. While it's not officially active, we all know it's coming. This resource demonstrates how to setup authorship, however, there are a couple other ways not represented. Take a look at my Google Authorship tutorial for additional methods.

http://support.google.com/webmasters/bin/answer.py?hl=en&answer=1408986
Linking a Google+ Page to Your Website
Similar to Google Authorship, linking your Google+ page using the rel=publisher tage and your site like this not only helps you build relationships with friends and followers, but also gives Google information they can use to determine the relevancy of your site to a user query in Google Web Search.
https://support.google.com/business/answer/4569085?hl=en
Rich Snippets & Structured Data
By marking up your webpages with microdata, you can provide detailed information to Google and in return your search results can help users recognize when your site is relevant to their search resulting in more clicks. Any chance you get to improve the display of your search results, take it!
http://support.google.com/webmasters/bin/answer.py?hl=en&answer=99170
Reporting & Testing Resources
Get started with Google Analytics
Here you can find videos and articles to help you get the most out of website analytics.
http://www.google.com/analytics/learn/
Content Experiments (A/B Testing)
Talk about an awesome and free tool to help with conversion rate optimization (CRO). Google Analytics offers content experiments that allow you to test multiple versions of a web pages to determine which one is performing the best.
https://support.google.com/analytics/answer/1745147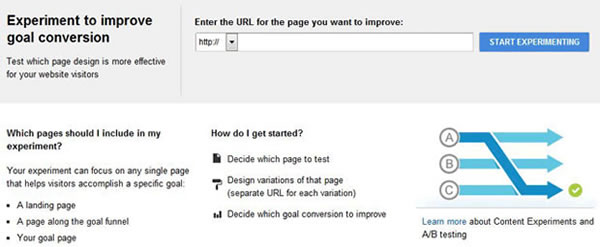 Structured Data Testing Tool
Awesome tool to test if authorship is working properly as well as your rich snippets and hcards.
http://www.google.com/webmasters/tools/richsnippets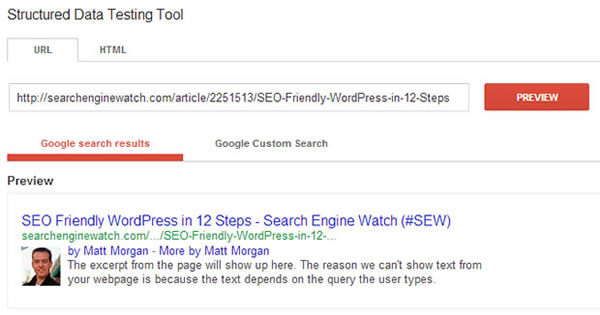 Who to Follow at Google
Matt Cutts – Head of webspam at Google
https://plus.google.com/+MattCutts
http://www.youtube.com/user/MattCutts
http://twitter.com/mattcutts
http://www.mattcutts.com/blog/
Larry Page – CEO
https://plus.google.com/+LarryPage
http://www.youtube.com/user/lllll47
Maile Ohye – Developer Programs Tech Lead
https://plus.google.com/+MaileOhye
http://www.youtube.com/user/MaileOhye
https://twitter.com/maileohye
Jade Wang – Community Manager, Google+ Local
https://plus.google.com/115584845914183643191/
http://www.youtube.com/user/curiouslyjade
http://twitter.com/curiouslyjade
---
About the Author
Matt Morgan is the founder and CEO of Optimize Worldwide. He enjoys writing and sharing about WordPress and search optimization strategies. Offline Matt likes to ride his KTM on dual sport motorcycle adventures and hang out with his wife Holly and newborn baby girl Haley. Follow Matt on Twitter @MattMorgan105 to read more about what he writes and shares.