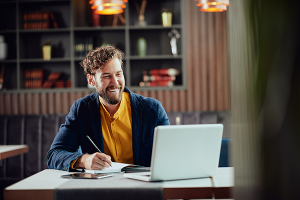 A good website excels in design and function. It fusions visual appeal with functional elements. It meets the highest levels of security and stability.
Such a website is easy to navigate and has a clear purpose. In addition, it meets the rigorous standards of search engines. Developing a website to meet all these qualities requires an award-winning website developer. And your best bet in Bay Area, California, is Optimize Worldwide, Inc.
Who Are We?
Optimize Worldwide is the brainchild of Matt Morgan, a veteran web developer in northern California. Since 2011, Morgan has helped businesses maximize their online presence. Morgan and his team of website developers create responsive websites with modern functionality. We're attentive to details and have a keen eye for details.
Why Hire Us
Optimize Worldwide Inc. is an award-winning website design company in Bay Area. We develop mobile-friendly and responsive websites. Our websites cater to audiences browsing from any device. We offer continual website support and maintenance to optimize performance. Here are reasons to choose us:
We Develop Websites with Adequate Trust Factors
We commit to reinforcing your website's reputation. We incorporate adequate trust factors to create a trust impression in visitors' minds. We embed a Trust Seal in the website's checkout pages. Our team will set up your website to load fast, implementing the right policies at the appropriate places.
We Develop SEO-Friendly Websites
Our award-winning website design skills enable us to develop SEO-friendly websites. We will create an SEO-friendly website that follows all SEO best practices. We add features and functions that will make your website find favor with search engines. Our goal is to design a website matching all relevant SEO aspects. That ensures the search engine crawlers creep through the website seamlessly.
We Develop Websites with Latest Technologies
Our talented website developers install the latest features and functions to make your site stand out. The newest website features can increase your website's dwell time and visitors. We make our websites trendy enough to deliver optimal visitor experiences.
Quality and Continuous Support
Website design does not end once you get the product ordered. In other words, there is a lot that goes into a website to make it function optimally. So many aspects of your website will need revamping and continual care to work properly. For this reason, we offer exceptional support and maintenance plans to our clients. We offer high-quality customized support, ongoing maintenance, and timely bug fixes.
We will provide continuous technical support and make relevant changes per the newest trends and industry demands. You can talk with our qualified team to help overhaul your website to improve its performance. Our goal is to make your website secure, stable, and function optimally.
Are you looking for an award-winning website design company in Bay Area, California, to design or overhaul your business website? At Optimize Worldwide Inc., we are a team of prize-winning website developers. We have developed hundreds of well-performing websites since 2011. We also have served thousands of satisfied and happy clients. Our websites are affordable, reliable, fast, and responsive.