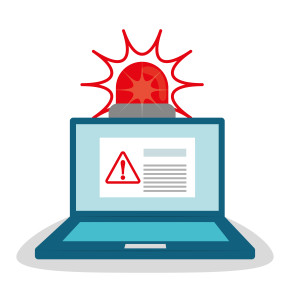 Many of our website clients have benefitted greatly from receiving our monthly WordPress security and backup service, and now, we're pleased to provide everyone with the opportunity to sign up for even more protection. Optimize Worldwide is now offering real-time website monitoring as an added security measure for your website.
For just $349.99 a year, our real-time website monitoring service will give you greater peace of mind knowing that our web experts are staying up-to-date on the daily operations of your site and will instantly be notified if trouble is detected. With so much happening on the Internet 24 hours a day, there is the potential for something to go wrong at any time. This can include your website going offline, links breaking, attacks from malware and viruses, etc. While there isn't anything you can do to prevent such things from happening, there is something that can be done to avoid prolonged lengths of downtime and the embarrassment of your customers questioning your professionalism. Real-time website monitoring will ensure that your site gets back up and running in the shortest amount of time possible without your customers ever having to know there was an issue.
We understand that you don't have time to keep an eye on your website every minute of every day, and that's where we can help with real-time website monitoring. Put Optimize Worldwide in charge of overseeing your site and never worry about how you're going to quickly fix problems that might arise again. Contact us today for more information and to find out how to subscribe to this new service.