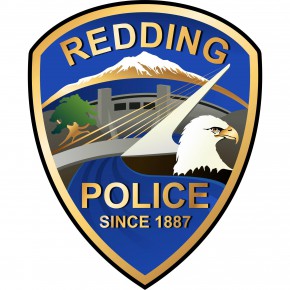 The Redding Police Department continues in their vast efforts every day to come up with new strategies for effectively fighting crime and making this a safe and secure city for residents and visitors. Open communication with the Redding community plays a large part in accomplishing these goals – the reason why Chief Robert Paoletti recently recognized the police department had a great need for an updated website and stronger social media presence. The power of connection through the Internet is important for any organization, and this was an area where RPD was lacking.
By teaming up with two locally owned and operated companies, Optimize Worldwide and Sugar Pine Media, who specialize in website development and social media, RPD was able to put together a plan for a new website that would promote community interaction and the distribution of information in a much more compelling way than the existing site was ever able to. Utilizing the technology resources provided by Optimize Worldwide and Sugar Pine Media, the final product, which was released earlier this week, displays a user-friendly and appealing design that RPD is proud to showcase.
CEO and founder of Optimize Worldwide, Matt Morgan, says, "We looked at almost every major police department website in the country, and we asked ourselves, 'How could we do this even better?' The result: I think RPD now has one of the most advanced police department websites in the country."
The new website offers the Redding community the ability to report non-emergency crimes online, gives instructions on starting a neighborhood watch, highlights volunteer opportunities and offers safety tips, all of which are accessible not only from the web, but from mobile devices as well.
In addition to the joint efforts of Optimize Worldwide and Sugar Pine Media to see this project successfully come to fruition, Nigel Skeet of North State Studios contributed studio time to capture photos of the Redding Police Department officers.