Voted One of Concord's Top Advertising Agencies
We are proud to announce that Optimize Worldwide has been recognized by Three Best Rated® as one of three Top Advertising Agencies in Concord, California for 2023.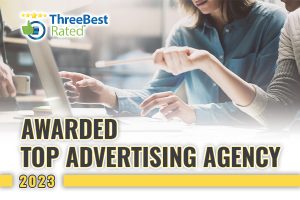 With this recognition, you can be assured of our dedication to your business success and our commitment to providing outstanding customer service as one of the top advertising companies in California. Three Best Rated® Awards are given based on very specific criteria. The awards are based on genuine customer feedback from an independent research team. They engage with thousands of customers across Concord. Then, through a series of stringent qualifying measures, they can further refine their results, ensuring the Three Best Rating® represents the highest standard of customer satisfaction. This recognition is in recognition of Optimize Worldwide's commitment to providing exceptional service and results to its clients.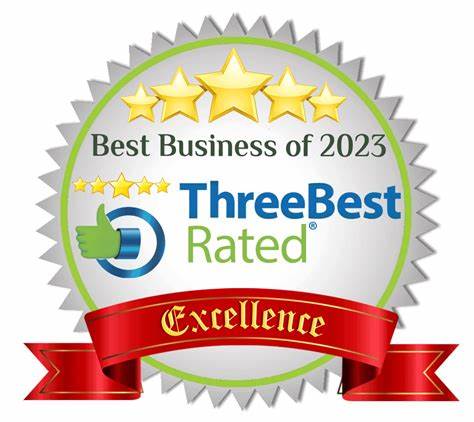 Optimize Worldwide works with you every step of the way to achieve your marketing goals, offering a unique and customized approach for every client. Our team ensures that your brand is as visible as possible through all our advertising channels. Our results speak for themselves; we have the best marketing tools to help you reach your target audience.
Optimize Worldwide is based in Northern California and is the brainchild of founder and CEO, Matt Morgan. Morgan has been actively involved in assisting companies with their online presence since starting a web design firm in 1997. Optimize Worldwide was born in 2011 when he perceived the need to create websites that were aesthetically pleasing while meeting the exacting standards of search engines.
The Optimize Worldwide marketing team strives to create campaign strategies that drive growth for our clients. Our team of professionals works tirelessly to ensure that our clients' marketing campaigns are targeting the right audience effectively. We are honored to receive this recognition from ThreeBest Rated® and are excited to continue our success in the years to come.
About Optimize Worldwide
Optimize Worldwide is a full-service digital marketing agency based in Northern California, founded in 2011 by Matt Morgan. Our team of experienced professionals specialize in creating effective, creative campaigns for our clients, helping them achieve their goals and grow their businesses. Our services include website design and development, social media marketing, and more.
At Optimize Worldwide, we strive to provide our clients with the highest quality service and results. Because every client's needs and goals are different, we create customized campaigns tailored to their specific needs by understanding what they want to accomplish. Our team of professionals is knowledgeable and experienced in the field of digital marketing, and they are passionate about helping our clients succeed. We use the latest technologies and tools to develop effective campaigns that drive results. We also provide our clients with detailed reporting and analytics, so that they can track the progress of their campaigns and make any necessary adjustments.
Our
Philosophy
At Optimize Worldwide, we strive to exceed our clients' expectations by delivering the highest quality work in a timely manner. We take great pride in our work and are dedicated to creating websites that are both user-friendly and conversion-optimized.
The
ThreeBest

Rated® 50-Point Inspection

The ThreeBest Rated® 50-Point Inspection is a rigorous process that evaluates businesses in a variety of categories, including reputation, credibility, experience, availability, and professionalism. Companies that pass the inspection are then eligible to be awarded one of the top three businesses in their industry.
Conclusion
Optimize Worldwide is proud to have been recognized as a Top Advertising Agency in Concord, CA by ThreeBest Rated®. We are committed to providing our clients with exceptional service and results, and we are thrilled to have been awarded this recognition. We look forward to continuing our work and helping our clients achieve their goals.