Have you ever noticed that the swanky shoes you just looked at on Zappos started showing up everywhere you went online—on other websites, on ads on your Facebook, or maybe even on your Pandora Radio? That's the work of remarketing.
It's been proven to be highly effective—boosting ad response rates by up to 400 percent! That's because 98 percent of the visitors to your site will leave without purchasing something, but if your ad follows them around the web, 26 percent of them will come back and make a purchase.
Both Facebook and Google offer remarketing features, using pixels or cookies to track your site visitors. Here's how they work:
Facebook Remarketing
To reach more people on the world's largest social media platform, you'll need to do some targeted advertising. It's like walking into a stadium-sized crowd and trying to find the people that are interested in buying your new gadget. Instead of talking to every single person, you only talk to those that have already come to your booth.
To set up your Facebook remarketing campaign:
Create a Facebook pixel. You'll find this on your Tools menu. You can create one pixel per Facebook ad account. Once you've created it on Facebook, you'll need to paste the pixel code into the header of your website.
Create a custom audience. You'll need to set this up in your Ads Manager. Choose the Website Traffic option so you can track visitors to your site. You can create multiple audiences, such as one for each of your landing pages.
Create an ad. Now, you're ready to get started! Create your ad with the custom audience that you wish to target.
Create a lookalike audience. You can reach even more people by creating additional audiences of people that have similar interests to your original custom audience, that visited a specific URL on your website, or that like your Facebook page.
Google Ads Remarketing
Now, to reach more people on the largest web browser in the world, you can capitalize on a number of tools from Google. To get started, you'll need to install the Ads remarketing code on your website and create remarketing lists. Once you've done that, you're ready to select the method:
Standard remarketing: This option will show your display ads to past visitors of your website.
Dynamic remarketing: This takes standard remarketing a step further by tailoring ads to show specific products or services that visitors viewed on your site.
Remarketing lists for search ads: Target your ad to folks that leave your site and continue searching for the products or services that you offer.
Remarketing for mobile apps: If you have a mobile app, this remarketing feature will show ads to people who've installed your app.
Video remarketing: If you have a YouTube channel, you can target ads to folks who've watched your videos.
Email-list remarketing: You can create this list using the emails you've collected from your customers (with their permission, of course). When they're signed in to their Google account with the email on your list, they'll be shown your ads.
Remarketing takes your advertising efforts to a whole new level! Don't leave this strategy on the table. All you need to do is install the appropriate codes on your website, set up your audiences and remarketing lists, and start advertising. You should see a dramatic increase in your sales.
About the Author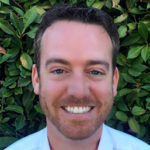 Matt Morgan is the founder and CEO of Optimize Worldwide. Since 2011, he's helped scores of businesses increase their sales through search engine optimization, strategic advertising, and user-friendly websites. He's also been published in industry blogs, such as Search Engine Watch and RankWatch. In his free time, Matt enjoys motocross racing, volunteering in the community, and spending time with his daughter, Haley.