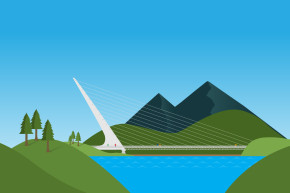 If you're looking for dependable marketing companies in Redding, California, you shouldn't have a problem at all. Marketing is a field that has been a strong force for a long time now. It's becoming more and more relevant each and every day, however, and that's largely due to the Internet. If you have any kind of business, then marketing it online should be a top priority for you. Businesses of the modern age tend to prioritize promoting themselves via the Internet. That's a response to the fact that consumers tend to look online to find products and services that satisfy their needs.
The Marketing Realm and Redding, California
Redding is a city located in Northern California in Shasta County. It's known for its extensive service economy. There are quite a few businesses located in the city. If you run a business in Redding and want to spread the word about it, then it may help to recruit the talents of a skilled and acclaimed marketing company in the area. Fortunately, there are many reputable and well-known marketing agencies located in Redding. There are also a few high-quality marketing agencies that are located near Redding but outside of the city limits. One prominent marketing company located in Redding is ours, Optimize Worldwide. Our full-service marketing firm specializes in marketing and also offers in-depth search engine optimization (SEO) and web design services to clients. Other specialties offered by our company include blogging, social media management, web hosting, graphic design, online advertising and email marketing.
Useful Marketing Services
There are many useful and pertinent services available through marketing firms in Redding. If you want to market a local business and want to work with a Redding company, you should carefully assess and review all of the services they offer. If you look at full-service marketing agencies, you may notice that they offer more services than many other firms that are similar to them. Marketing agencies (in Redding and elsewhere) often specialize in identity branding, website design, website development, inbound marketing, SEM (search engine marketing), SEO (search engine optimization), PPC (pay per click advertising) and even graphic design. Many marketing agencies specialize in specific kinds of website design, too. Some of them focus on responsive web design. Responsive web design is a type of website design that strives to create online interactions that are simple, smooth and convenient. If you want to build a website for your business that's simple to get around and to read, responsive web design may indeed be the right solution for you. If you're looking for top-tier marketing companies in Redding, CA, you may want to pay special attention to those that offer responsive web design. Thankfully, Optimize is a local marketing company that fits into that category.
Exploring Your Choices in Redding Marketing Agencies
Businesses sometimes find it more than a little overwhelming and difficult to pinpoint suitable marketing agencies. It can be extremely tough to commit to just one marketing firm. There are always a lot of great options out there. Many agencies have staffs of highly skilled marketing aficionados who are devoted to doing great work for all of their clients. If you're searching for marketing companies in Redding, California, it can help a lot to cautiously assess reviews from past and current clients. It can also help to ask for second opinions. If you want to make a good decision, you should look at the results marketing agencies get for their clients, as well. Call us today to learn about the best marketing in all of Redding.