Marketing is a multi-faceted thing these days. It used to be simple—a business expanded by word-of-mouth or through print on paper. Marketing has gone through a dramatic shift in the last two decades and now uses content marketing, social media, websites, and other online marketing methods, in addition to word-of-mouth referrals and printed advertisements. With so many ways to skin a cat, how is a business owner to know what method to use? Here are some inside tips on how Redding marketing companies do it.
Establish Your Business Online
The Redding economy, while growing, is still lagging behind the national average. Because of this, it pays to market to a wider customer base with—you guessed it—online marketing. Now, you can go global if you want. How far do you want to go—local, regional, national, or global? Obviously, if you have a construction business, you can't go global—unless you really do want to build a house in Hawaii (for a vacation tax write-off, perhaps?)
So do you need to be online if you're in a more local industry? Yes, very much so! Depending what industry your business finds itself in, you've got fierce competition. According to a survey by Yelp, 85 percent of consumers search for local businesses online. Google has become the new yellow pages. And Yelp and others like it have become the new word-of-mouth referrals. If you want your business to grow faster, you need to be online.
Social media is one of the first, and easiest, ways your business can establish itself online. There's Facebook, Twitter, LinkedIn, Google+, YouTube, Instagram, Pinterest, and seemingly hundreds more. Before you get overwhelmed, pick one—or two—of the venues most likely to gain a following for your business. Facebook and Twitter still head up the Top 10 lists so these might be good places to start.
Next, create shareable content. That's called content marketing. Write a blog, create a witty meme, share a few photos of your latest project or event, or shoot a video clip. The options are as varied as your imagination. Keep it relevant to your business and keep posting regularly to keep your business in front of potential customers.
And of course, get a website. Every business needs one. If you already have one, is it built to draw customers? Online marketing will bring customers to your website, but good design will keep them there. Does your website keep or repel customers? Kissmetrics reports that 40 percent of users and 50 percent of sales are driven away from websites because of bad navigation and design. If your customers are confronted with a thousand blinking ads, hard-to-read text, slow-loading pages, or frustrating navigation, they may run into the waiting arms of your competitor who makes it easier for them to do business.
Convince the Search Engines to Love You
Now that we've established that your website needs to be appealing and navigational, let's go a bit deeper. SEO (or search engine optimization) is the art of getting your business as close to the top of online search results as possible. If a would-be customer searches for "cleaning services in Redding", do three of your competitors show up ahead of you? Do you even show up at all? SEO should not just be left to the arbitrary whims of the internet.
SEO has been around a while. Almost as soon as the internet arrived in the late 90s, webmasters started scrambling for top-dog status online. Website owners stuffed their content full of keywords, tags, and links to rank higher on searches. The goal was to get mentioned online as many times as possible. This no-holds-barred approach became a greenhouse for spammers. Because web browsers were not yet capable of quickly identifying spam and enacting penalties, spammers and hackers were able to proliferate freely for months on end.
Since then, SEO has evolved to a more respectable practice. Now, it means structuring your website to fall in the best graces of search engines, such as Google; keeping your website well-populated with current, useful, and relevant content; and getting your content shared on the web. The road to high rankings online is paved with strategy and persistence.
Beef Up Your Advertising Efforts
Do you want to grow your business? Then, you'll need to invest in your online marketing budget. That means investing in content marketing, social media marketing, and online ads. If you can't write content, you need to pay a skilled professional to do it for you. (Did you know that marketing companies often offer this service?) If you don't know how to get followers on Facebook, you need to pay someone who can. And, for best results, you will need to run some online ads. Fortunately, you can run ads on social media and Google Adwords at a fairly low cost.
Find out where you're ranking for keywords related to your business. For instance, does your doggie care business show up on the first—or the fifteenth—page of Google if you search for "Redding pet sitters"? Then, choose blog topics and ad campaigns that feature the keywords that need some help. Also, choose the location or demographic you want to target. Teenagers are not likely to be looking for help with their retirement plans. You may want to target that ad to adults between the ages of 30 to 65.
Don't let your competitors get all the customers because they know how to work it online! Get online and let your customers know you're in the game. If it's too overwhelming for you, you can always enlist the help of Redding marketing companies, such as Optimize Worldwide.
About the Author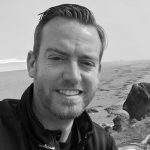 Marlene Slabaugh is the business copywriter for Optimize Worldwide, an online marketing company based in northern California. Marlene writes on a wide range of business topics, including—but not limited to—marketing, technology, and industry-specific tips. Marlene thinks businesses should be seen and heard online.