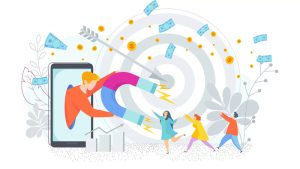 In today's digital era, understanding how Google Ads and your website can synergize to drive lead generation is paramount for business success. At Optimize Worldwide, we excel in this precise realm. As experts in how Google Ads and your website can drive lead generation, we're here to unveil the strategies that can revolutionize your lead generation efforts. Join us on this journey to explore the power of Google Ads and optimized website landing pages in propelling your business forward. And, if you're ready to delve deeper into this topic, don't hesitate to reach out to us for a conversation on how we can help you achieve remarkable results.
The Power of Google Ads
Google Ads is a potent advertising platform that empowers businesses to proactively showcase their offerings to a discerning online audience. Leveraging Google Ads effectively can be a game-changer in your lead-generation efforts. Here's why it's such a game-changer:
Precision in Keyword Targeting: Google Ads centers around selecting the most relevant keywords for your business. This precision ensures that your ads are seen by an audience actively seeking your products or services. This not only increases your chances of lead generation but also optimizes your marketing budget allocation.
Crafting Compelling Ad Copy: Crafting compelling ad copy is vital to attracting clicks and conversions. At Optimize Worldwide, we specialize in creating ad copy that resonates with your target audience, driving more traffic to your website.
Meticulously Designed Landing Pages
Bringing traffic to your website through Google Ads is just the beginning. The real magic unfolds on your website's landing pages. These pages must be optimized to convert visitors into leads. Here's how we excel in this area:
Relevance and Cohesion: We ensure that the landing page aligns seamlessly with the ad that brought the visitor there. This consistency not only enhances the user experience but also increases the likelihood of lead generation, as visitors find precisely what they were looking for.
Clear Calls-to-Action (CTA): A well-placed, clear CTA can make all the difference. Our team at Optimize Worldwide designs landing pages with compelling CTAs that guide visitors toward taking the desired action, whether it's filling out a form, making a purchase, or contacting your business.
Mobile Optimization: With the increasing number of users accessing websites on mobile devices, we prioritize mobile optimization to ensure that your landing pages are user-friendly and conversion-focused across all screen sizes.
Optimize Worldwide: Your Lead Generation Partner
At Optimize Worldwide, we take immense pride in our expertise in optimizing Google Ads and website landing pages for lead generation. Our experienced team combines data-driven insights, creative thinking, and technical expertise to maximize your ROI. When you partner with us, you can expect:
Tailored Strategies: We understand that every business is unique. That's why our strategies are customized to align with your specific goals and target audience.
Continuous Optimization: We don't settle for the status quo. Our team continually monitors and optimizes your campaigns and landing pages to ensure they perform at their best.
Transparent Reporting: We believe in transparency, and you will have access to comprehensive reports that showcase the impact of our efforts on your lead generation.
Are you ready to take your lead generation efforts to the next level? Reach out to us today to schedule a consultation with our experts. We're eager to discuss how Optimize Worldwide can help your business thrive in the digital landscape. Let's start generating more leads together!