Seamless Food Delivery, Take-Out & Table Reservation Features

Restaurant owners are changing the way they offer quality food to their customers with mobile friendly online ordering capabilities. Transform your restaurant website by integrating easy-to-use food delivery, take-out, and table reservation features.

Mobile Online Ordering System for Restaurants
Turn your website visits into online orders. Customers can view your mobile friendly menu, create their order, and check out with ease. Order ahead, take-out, and delivery features built right into your website. Transform your business model and grow your business.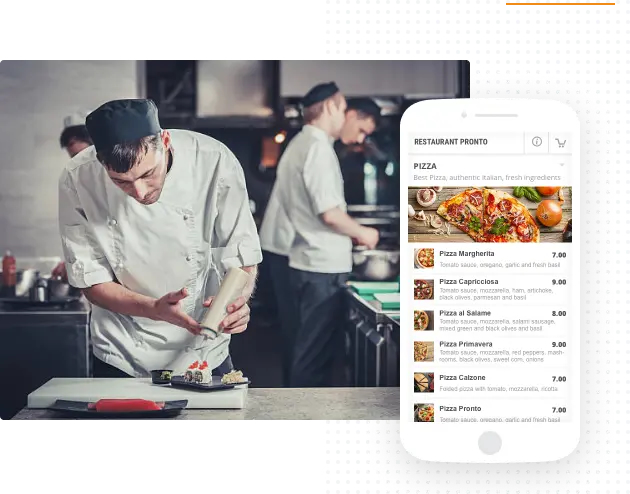 Get your own restaurant ordering system!
Request a Proposal & FREE Review of Your Current Website!
Manage Orders from Your Phone or Tablet
Receive and confirm orders from your own smartphone or tablet. No special order taking device needed! Extremely easy for you to accept online food orders from your own device…with just one tap of the screen.
Get all your restaurant's online orders in one place with the order taking app.
How this works: when someone places an order on your website, Facebook or mobile app, it instantly gets pushed to your Android or iOS device.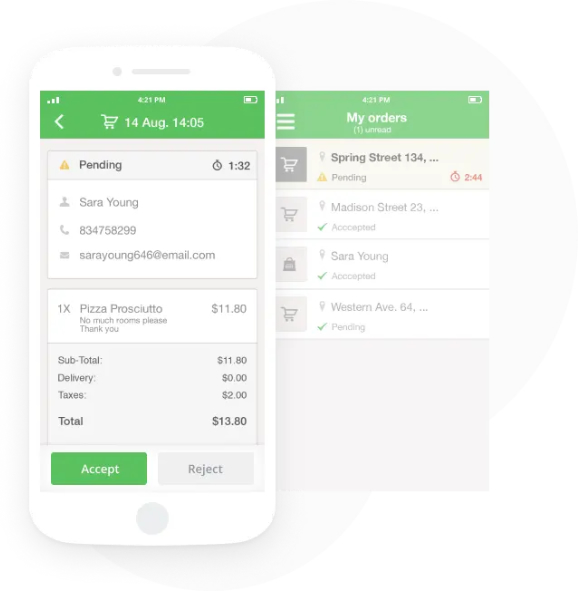 Revamping your website with an integrated online ordering system will transform your business and boost sales.
Customers can order food right from your Facebook page 🤯
Set up a Facebook online ordering system to reach more of your customers.
Simply add the ordering button on your Facebook page to receive orders. In fact, we'll do the integration for you!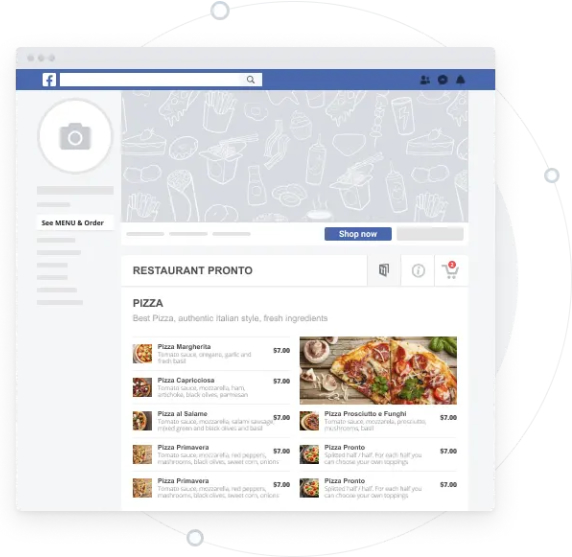 Request a Proposal & FREE Review of Your Current Website!