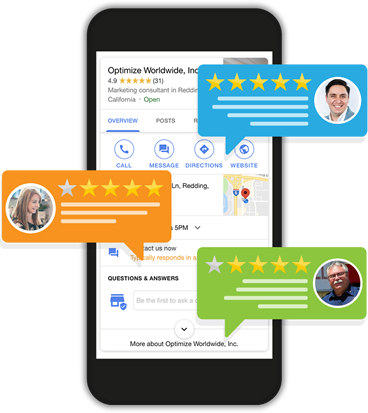 Did you know your business is being marketed all over the Internet with or without your help? Business listings are often automatically created for companies without them ever realizing it and are then made public for anyone to view. This free marketing tactic may sound great at first, but the truth is that when these listings are generated, they aren't taking care to make sure all the details are correct or that they even match across the board, which can actually end up hurting your business. This is why it's important to have some type of business listing management plan in place to check for inaccuracies and consistency. Chances are, you don't have the time yourself to manage the countless number of directories out there when you're trying to run a successful company, but that's where a listing specialist can come in handy. Learn more about business listings and their significance below, as well as why it might be time to hire a business listing management service.
What Are Business Listings?
Business listings make up a big part of your online presence as they are intended to showcase your company's name, physical address, phone number and other information that consumers can use to find your location and learn a little more about you. The directories that display these profiles across the Internet, such as Google Places, Bing Places, YellowPages.com, Yelp, CitySearch, etc., make a big impact on how well your business is represented across the Internet.
Why Do Business Listings Matter?
If you want consumers to be able to find your business and contact or visit you, business listings are essential. They make your company visible across numerous sites so that people looking for your type of products or services, or your company specifically, can easily access your location, phone number, hours of operation, etc. Think about this: if your listed hours are incorrect, Google, Facebook and other sites will show that you are closed or closing soon, deterring consumers from calling or stopping by when in reality you're open and waiting for business to come in. SEO experts will also tell you how important listings are for your search rankings. Google uses the details from each of these directory profiles to determine your positioning in local search results, which are the first thing consumers see when they turn to the web to find something they need. However, if your information varies from site to site, Google starts to view these listings as different businesses, ultimately damaging your chances of holding a top ranking on the SERPS. Another complication that can negatively affect your search ranking, as well as confuse customers, is when listings are found to have duplicates or multiples found on the same directory with conflicting details.
What Does a Business Listing Management Service Do?
It might not sound too complicated to browse the Internet, find your listings, claim them and add or change information, but companies that try to do this on their own frequently find the process to be much more challenging than anticipated. Without professional help from people who know exactly how to maintain these profiles, you can end up making things even worse.
As mentioned above, a business listing management service will save you from hours and hours of tedious busy work. It will also ensure that you are listed on all the top directory sites that see the most visitor traffic and claim ownership of all your listings so that you have full control over the details being displayed. A service will methodically comb the Internet and its long list of directories to find all listings where your business is being misrepresented with the wrong information and update it accordingly. In addition, future revisions that need to be made when there is a change of address or phone number will be promptly taken care of and any challenges that arise when contacting directories to get the accurate information publicized will be handled efficiently.
Business listing management will provide your company with a simple solution for reviewing, adding, updating and maintaining listing information among hundreds and hundreds of directory sites so that you never have to worry about losing out on potential customers due to discrepancies with your business name, address and phone number.