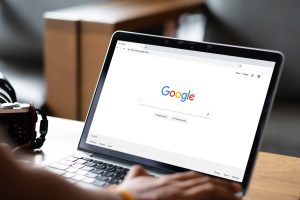 Google Ads ensure your firm's landing page ranks first or second when a prospective client conducts a Google search. Paying for Google Ads ensures that your business is displayed to clients searching for relevant terms on the search engine. The digital advertising tool works for businesses that are after a meaningful ad copy in front of their target audience.
Below are reasons why you should use Google Ads to Drive Traffic to your WordPress website:
The Marketing Platform is Flexible
Businesses that have used Google Ads before can attest to the fact that the marketing platform is flexible. The advertising technique is also suitable for different types of organizations.
You will manage to drive traffic to your website using Google Ads. Also, it is compatible with different software systems and marketing platforms.
You can customize each advertising campaign to focus on particular types of online users. For instance, prospective clients can be targeted by the type of device they use and location.
As a business owner, it is also possible to set a suitable budget for your advertising campaign. For instance, you can set a daily budget and limit the amount you are willing to spend for a certain number of clicks.
The Results are Fast and Transparent
Google Ads usually deliver straightforward results quickly. Thus, you will have a better understanding of your advertising campaigns.
The progress of each advertising campaign can be analyzed easily since the dashboard will ensure you have access to all the information that you need, including the ads that have been clicked. You will also learn about the keywords keyed in by each visitor who accessed your website.
Such features make Google Ads transparent. The system is also intuitive.
A Good Way for You to Learn More About Your Market
It helps to learn more about your prospective clients. When you understand your audience, you can easily deal with your clients while also learning more about what they want.
Such a task may prove difficult when you opt for traditional techniques such as interviews and questionnaires, as these give you limited results.
Fortunately, Google Ads will help you learn more about the habits and requirements of each client. The data provided by Google Ads ensures you also have access to each client's location and the devices they use.
Such information will help to improve the products and services you are offering. You will also not waste capital advertising to people who may not be interested in the services and products you are offering since you are in a position to ensure your advertising efforts have been redefined.
Google Ads Increase Clients and Leads
Google Ads are suitable for lead generation. A well set up campaign will drive targeted leads to your WordPress website.
Using Google Ads, you can focus on consumers interested in what your business offers; that means you can refine your searches such that interested parties can be directed to your website through Google Ads.
Conclusion
Google Ads is a powerful advertising tool. It deals with numerous searchers daily from different users, and businesses can seize such an opportunity to convert such individuals into their clients and business leads.