Google Local Service Ads are an excellent way for attorneys to target potential clients seeking legal services. The advertisements appear on the Google search engine results page; users can click on them to see more about your business and focus on calls rather than clicks. These ads are extremely effective when compared with other local advertising options. They also help you stand out from your competition. Here's how Local Service Ads can benefit your law firm.
Google Ads With The Screened Badge Appear On Top Before PPC Ads
Google Ads with the Screened Badge appear at the top of the search results before regular PPC ads. This helps you to outperform the other law firms who are not taking advantage of the Local Service Ads and ultimately get the calls. Businesses using the Screened Badge are more likely to receive click-through rates (CTR) 50% above the norm.

The Google Screened Badge Helps Promote A Business' Credibility
The Google Screened Badge helps promote your law firm's credibility by showcasing that you are verified as a legitimate law firm. The verification process includes providing your bar number, photo copy of drivers license, social security number, and additional details about each attorney to prove you are the real deal.
Retargeting Ads Complemented By Instagram And Facebook
Optimize Worldwide offers retargeting ads to compliment the Google screened ads. Retargeting ads are displayed to people who have previously visited your website, but did not make contact. These ads can help you get more clients since they show up on different websites and mobile apps. They also have a higher conversion rate than regular display ads. These highly effective ads can help you turn more of your website visitors into clients.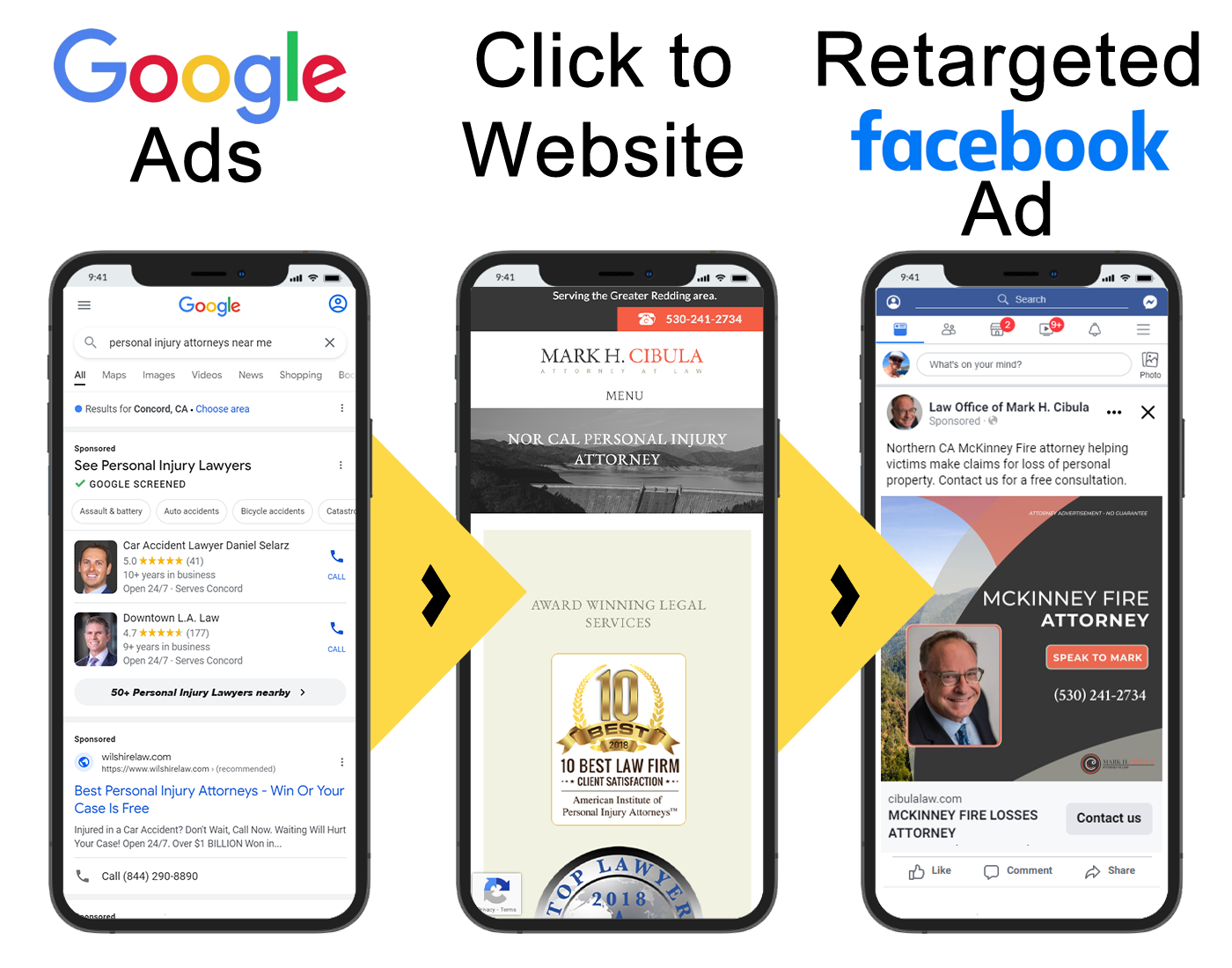 Google Screened Ads Call Recordings Are Used To Confirm That Leads Are Converting.
When someone calls your business to request information, Google records the call and marks it as a lead. The best part is you only pay for genuine calls are only get charged for phone conversations that last at least one minute. The recording also helps you keep track of cases that converted. Keeping track of leads that come from the screened ads is essential. You must track each lead so that you can follow up with those people and let them know you are available to help them. This will improve your conversion rate and help you get more new clients. If you don't keep track of your leads, you could miss out on helping people who need your services.
---
Get Verified to Run Local Service Ads by Optimize Worldwide
Google Local Service Ads are an excellent way to advertise your law firm to potential clients in your area. The Optimize Worldwide Team handles the entire verification process seamlessly leaving you to focus on your law firm. We handle everything from background screening verification to creating and optimizing your ads, as well as reporting on the results of your campaign.
Call/Text 925-338-7368 or message us through our site to get started: https://optimizeworldwide.com/services/google-ads/attorneys/